As per several top SEO companies feature snippets are turning into impromptu weapons that drive in abundant traffic to websites. Today numerous businessmen and entrepreneurs are hugely dependent on these snippets to relay their message to potential clients.
However, if you've recently entered the world of SEO, you might have little or no insight on what these snippets do. So, to clear your conception, this blog will educate you about snippets and how to use them best for gaining traffic.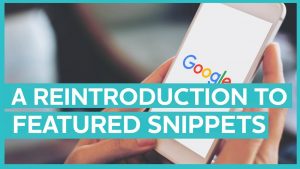 What Are Feature Snippets?
Have you ever searched for something in Google and Bing, and noticed tidbits of information featured at the top of the SERP? If you have, you've already come across a feature snippet.
These are basically, just that a small amount of information that is featured at the top of SERP's. These snippets are in dire demand, as these feature the most read and perfected answer handpicked by Google. Additionally, these ensure that customers click your website to find out more, and thus boost conversions.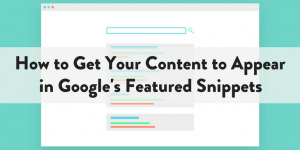 How to Get a Feature Snippet?
As per the claims of top SEO experts, the key to getting a feature snippet is developing SEO optimized content. This means optimizing content for Google, where you place keywords strategically, in tags, Meta tags, content, and other relevant areas.
Additionally, by writing short, crisp content which is easy to scan, you are following Google's guidelines and making content easily skimmable by its algorithm and web crawlers. Therefore, once you impress Google, it'll take out a portion of your most relevant content and feature it at the top of SERP. This snippet with properly optimized keyword will then be ideal for a query you typed out in your Google search engine.
To ensure getting a snippet, top SEO experts also advise writing error-free content along with stealing snippets from the competition.
Is Stealing Snippets Okay?
The question of stealing snippets might be overwhelming to first-time users. However, stealing your competition's snippets isn't a legal crime. In fact, the digital world is a battlefield where if you don't attack first you are eaten by your competition.
So, to steal snippets, top SEO experts' advice to look at your competition's keywords and analytics. To do this, visit a site like SEMrush, and check out the keywords used and your competition's web analytics. Now, notice the type of snippet and content your competition is using. Try and mimic that to your best and implement keywords the similar way.
In this way, you can create a somewhat similar content and thus, get featured at the top of SERPs'.
Now, the above process can get you to feature a snippet or two at the top of Google's SERP, however, staying there is tough. There is always a next better website fighting for your spot. So ensure that you keep writing engaging content and blogs to keep up with the competition. Additionally, work to improve traffic to your website by writing periodic blogs, with an engaging tone, images, videos, etc. to garner the attention of the audience.
Along with this, hire the best SEO company to ensure that your website is armored fully to win in the digital world.